At CET Group, our core focus is on "Continual Improvement, Constant Innovation". We prioritize market demand and use product innovation as our guiding principle. By embracing new technologies and developing exceptional products, we strive to meet the evolving needs of the global market. Our unwavering commitment is to create immeasurable value for our customers, ensuring their success is at the heart of everything we do.
Vision
To be the global leader in providing innovative and high-quality copier consumables and spare parts, revolutionizing the office automation industry and empowering businesses worldwide.
Mission
Our mission is to deliver exceptional value to our customers through continuous innovation, superior product quality, and outstanding customer service. We aim to exceed expectations, build lasting partnerships, and contribute to the success and growth of our customers.
Values
At CET Group, our values drive our every endeavor. Excellence, innovation, customer-centricity, collaboration, and sustainability are the core values that drive us moving forward.
Teamwork begins by building trust
Alone we can do so little; together we can do so much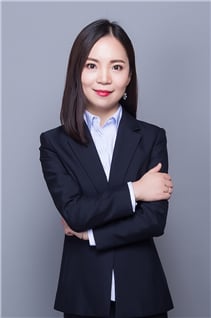 Ivy Yu
International Sales Director, CET Group